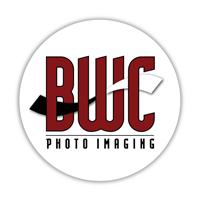 Copyrights
The Black and White Lab Inc. (dba BWC Printmakers and herein referred to as "BWC")
All editorial content and graphics on the BWC site is protected by U.S. copyright, international treaties, and other applicable copyright laws and may not be copied without the express permission of BWC, which reserves all rights. Reuse of any of BWC editorial content and graphics for any purpose without BWCs' permission is strictly prohibited.

DO NOT copy or adapt the HTML or other code that BWC creates to generate pages.

As a regular part of our business, BWC displays advertisements and product listings from a wide variety of companies. BWC is not in a position to arbitrate disputes between the owners of intellectual property rights and companies who advertise or list their products on our site.

As a courtesy to owners of intellectual property rights, we are willing to perform a limited investigation of reasonable complaints. However, we provide no guarantee that we will remove the allegedly infringing materials from our site.
We encourage the owners of intellectual property rights who believe a company who advertises or lists its products on our site to resolve their disputes directly with that company is infringing their rights.

If you believe that your rights have been violated
If you believe that your intellectual property rights have been violated by BWC or by a third party who has included material on our sites, please provide the following information to the BWC-designated copyright agent listed below:
A description of the copyrighted work or other intellectual property that you claim has been infringed;
A description of where the material that you claim is infringing is located on the site;
An address, a telephone number, and an e-mail address where BWC can contact you and, if different, an e-mail address where the alleged infringing party, if not BWC, can contact you;
A statement that you have a good-faith belief that the use is not authorized by the copyright or other intellectual property rights owner, by its agent, or by law;
A statement by you under penalty of perjury that the information in your notice is accurate and that you are the copyright or intellectual property owner or are authorized to act on the owner's behalf.
Your electronic or physical signature
It is often difficult to determine if your intellectual property rights have been violated. We may request additional information before we remove any infringing material. We may provide the alleged infringing party with your e-mail address so that that person can respond to your allegations. If a dispute develops as to the correct owner of the rights in question, we reserve the right to remove your content along with that of the alleged infringer pending resolution of the matter.
If your materials have been removed based on the complaints of another party, BWC will provide you with notice if your materials are removed due to alleged infringement of a third party's intellectual property rights. We will also provide you with the e-mail address of the complaining party so that you may attempt to resolve the issue. We will restore your materials upon notification from the complaining party that the dispute has been resolved.
BWC does not have a designated agent with the Copyright Office. If you believe your copyright material is being used on this website without permission, please notify the designated contact below:
BWC Printmakers
ATTN: Lou George, Copyrights
745 S, Sherman Street
Richardson, Texas 75081