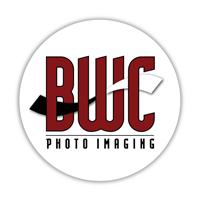 Credits
The Black and White Lab Inc. (dba BWC Printmakers and herein referred to as "BWC")
Photography Credits:
Benton, Ross
Couch, Don
Deveau, Stephanie
Edmonson
Hudson, Jennifer
Sturdevant, Richard
Wylie, Kimberly
Shumate, Ann-Marie
Rainville, Arthur
Permission
The following list of photographers have signed a form that grants BWC permission to use and distribute their multimedia material described herein on a royalty free basis for promotional and public information purposes at BWC's discretion. Such use includes, but is not limited to, posting the material on the BWC website, using the material for brochures and other advertising resources, and displaying the material at trade shows and other promotional events.
Multimedia Permission & Use of Copyrighted Material
Each photographer has also signed a form that states that they own the copyrights to such material, as well as all necessary releases for persons appearing in same, and that they hereby grant BWC permission to use this material as indicated herein.
Disclaimer
The BWC website is open to the public and BWC does not monitor use of the material, BWC cannot guarantee that people using the site will adhere to restrictions posted. Read copyrights for more information regarding if you believe that your rights have been violated.
BWC does not have a designated agent with the Copyright Office. If you believe your copyright material is being used on this website without permission, please notify the designated contact below:

BWC Printmakers
ATTN: Lou George, Copyrights
745 S. Sherman Street
Richardson, Texas 75081