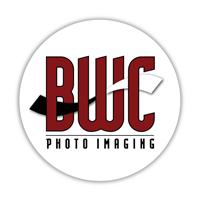 Privacy Policy
The Black and White Lab Inc. (dba BWC Printmakers and herein referred to as "BWC")

Thank you for visiting BWC.net, the industry's chosen site for professional photographers. Your privacy is important to us. This Privacy Policy (also referred to herein as our "Policy") has been created by BWC as part of our commitment to data protection and privacy. We provide this statement explaining our online information practices and the choices you can make about the way your information is collected and used at the BWC site.

The Information We Collect
BWC uses the information it collects to improve your experience with BWC, including personalizing and enhancing the experience we provide to you on our web site. The types of information we may collect about you include:
Information You Give Us. We receive and store any information you enter on our web site, through registration and other forms, or give us in any other way. This may include you name, the company you work for, postal address, email address, telephone number, marketing preferences, and other information.
Information From Other Sources. We may receive information about you from other sources. If you provide information to BWC, we may collect additional information about you, including information about you from BWC affiliates and other sources. We adhere to all Fair Information Practices.
Automatic Information. We receive and store certain types of information whenever you interact with our website. For example, like many web sites, we use "cookies," and we obtain certain types of information when your web browser accesses BWC website. This may include individual and aggregate visitor preferences and session information, as well as information such as your IP address and the browser you are using. There are a number of utilities designed to help you visit websites, including ours, anonymously. Our use of cookies is described in greater detail in the following section.

Cookies & Web Beacons
To enhance your experience with our site, many of our web pages use "cookies." Cookies are text files we place in your computer's browser to store your preferences. Cookies, by themselves, do not tell us your e-mail address or other personally identifiable information unless you choose to provide this information to us by, for example, registering at one of our sites. However, once you choose to furnish the site with personally identifiable information, this information may be linked to the data stored in the cookie.
We use cookies to understand site usage and to improve the content and offerings on our sites. For example, we may use cookies to personalize your experience at our web pages (e.g., to recognize you by name when you return to our site), save your password in password-protected areas, and enable you to use shopping carts on our sites. We also may use cookies to offer you products, programs, or services.
"Web beacons" or clear. gifs are small pieces of code placed on a web page to monitor the behavior and collect data about the visitors viewing a web page. For example, web beacons can be used to count the users who visit a web page or to deliver a cookie to the browser of a visitor viewing that page. We may use web beacons on this site from time to time for this and other purposes. The web beacon may still record an anonymous visit from your IP address, but unique information will not be recorded.
How Does BWC Use Cookies? We use cookies for a number of purposes - for example, to maintain continuity during a user session, to gather data about the usage of our website for research and other purposes, to store your preferences for certain kinds of information and marketing offers, or to store a username or encrypted customer identification number so that you do not have to provide this information every time you return to our site. We may share some cookie information we gather with BWC affiliate companies. Our cookies may be, but typically are not, used to gather personally identifiable information including what site pages a visitor accesses. Our website also uses Google Analytics, a third party, to track and analyze usage and volume statistical information (which does not include personally identifiable information) from visitors to the website to help us continue to improve the quality of our website. Google Analytics uses cookies to help track visitor behavior and sets cookies on behalf of BWC. Google Analytics does not use cookies to relate website visitors to any personally identifiable information. Google Analytics provides BWC with information about site usage that reflects individual behavior of visitors, but not their identity. All data collected by Google Analytics on behalf of BWC is used only to provide us with information on site usage and is not shared with any other third parties. To view the privacy policy of Google Analytics, click here. http://www.google.com/intl/en_ALL/privacy.html
How Can I Prevent The Use of Cookies? You can decide if and how your computer will accept a cookie by configuring your preferences or options in your browser. The Help portion of the toolbar on most browsers will tell you how to prevent your browser from accepting new cookies, how to have the browser notify you when you receive a new cookie, or how to disable or delete cookies altogether. However, please note that if you choose to reject cookies, you may not be able to use certain online services or website features.

How We Use the Information
We may use the information you provide about yourself to fulfill your requests for our products, programs, and services, to respond to your inquires about our offerings, an to offer you other product, programs or services that we believe may be of interest to you.
We sometimes use this information to communicate with you, such as when we make changes to our subscriber agreements, to fulfill a request by you from our website widget, or to contact you about your account with us.
If you submit content for publication (e.g., a letter to our editor, a posting to a discussion board), we may publish your screen name and other information you have provided us.
We may disclose personally identifiable information in response to legal process, for example, in response to court order or a subpoena. We also disclose such information in response to a law enforcement agency's request, or where we believe it is necessary to investigate, prevent, or take action regarding illegal activities, suspected fraud, situations involving potential threats to the physical safety of any person, violations of our terms of use, to verity or enforce compliance with the policies governing our website and applicable laws or as otherwise required or permitted by law or consistent with legal requirements. In addition, we may transfer personally identifiable information about you if we, or one of our business units, are acquired by, sold to, or merged with another company. Agents and contractors who have access to personally identifiable information are required to protect this information in a manner that is consistent with this Privacy Statement, for example, not using the information for any purpose other than to carry out the services they are performing for us.
BWC maintains an email marketing campaign to communicate with our clients and prospects. Individuals must affirmatively ask to join our membership by opting-in on the BWC website. We do not sell, rent, loan, trade or lease the addresses on our list t o anyone. All email messages sent to this list include an opportunity to unsubscribe or opt-out of receiving future emails. BWC maintains a postal mailing list to communicate with our clients and prospects. We do not sell, rent, loan, trade or lease our list to anyone. You can request to be removed from our membership by contacting us via email. You may also request to be removed from our membership at the postal address below:

BWC Printmakers
ATTN: Lou George, Privacy Policy
745 S. Sherman Street
Richardson, Texas 75081
Our Commitment to Security
We protect information we collect about you by maintaining physical, electronic and procedural safeguards. All information is secure and may be accessed only by key staff members of BWC. BWC does not request sensitive information (such as a credit card number and/ or social security number). We take every precaution to protect your information both online and offline. Periodically, our employees are notified about the importance we place on privacy and security, and what they can do to ensure our clients' information is protected. The servers on which we store data are kept in a secure environment.
Links To Other Websites
This website contains links to other sites. The inclusion of any link does not imply our endorsement of the external site company, its website, or the products and services it promotes and sells. Please be aware that BWC is not responsible for the privacy practices of other sites. We encourage our users to be aware when they leave our site and read the privacy statements of each website that collects personally identifiable information. This privacy statement applies solely to information collected by BWC.
Last revised January 1, 2018