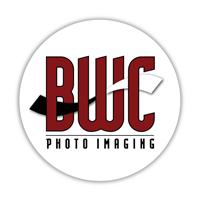 Terms of Service

Credit Policies
Per Order Credit Card Account
This application is for a per order credit card account. Pursuant to the terms of this account type, the Customer's credit card will be billed automatically per order at completion of the work. An invoice will be attached to the order, prior to pick up or shipping, indicating that it has been paid via credit card. Receipts are available only upon request. Weekly or monthly credit card accounts may be approved depending on volume and payment history. Any such requests for extended credit terms should be submitted to the accounts receivable department.

Account Agreement
Submitting any film, print, slide or digital media (hereinafter the "media") to this company, its subsidiaries or agents (hereinafter the "Company") for processing, printing or other handling constitutes an AGREEMENT by the undersigned, its subsidiaries or agents (hereinafter the "Customer"), pursuant to the terms indicated below, and otherwise governed by and construed in accordance with the laws of the state of Texas wherein rests exclusive jurisdiction for any claim or action arising out of or relating to this Agreement.

Terms
Customer hereby authorizes the Company to charge the credit card indicated above, or any other credit card supplied by the Customer via phone, email, or internet, for each individual order at the time the order is completed. Should a charge be declined or the credit card information be otherwise incorrect, work will not be shipped or available for pick up until the Customer provides the correct information or makes other payment arrangements to the satisfaction of the Company. Declined charges constitute grounds for the suspension of charge privileges.

Finance Charges
Should the Company be unable to process the per order charges pursuant to the terms of this Agreement, the Customer hereby agrees that interest may be added at the highest legal rate commencing on the 30th day from and after the date of invoicing. In the event legal action is necessary to enforce the payment terms of this Agreement, the Company shall be entitled to collect from the Customer any judgment or settlement sums due plus reasonable attorneys' fees, court costs and other expenses incurred by the Company for such collection action.

Credit
All payments will be made by *credit card unless other arrangements are made with the credit department. We accept Visa, Master Card, Discover or American Express. Charges declined could delay shipping of orders and could cause suspension of weekly or monthly charge privileges.

General Information

Payment
Orders placed through E-ZPics, Direct Upload or Mail Order requires pre payment.

Sales Tax
Businesses in Texas can complete a Resale Certificate.

Pricing
Prices are effective March 30, 2008 and are subject to change without prior notice.

Minimum Order Charges
BWC Printmakers has minimum order charge of $12.00 on most of our services. This is charged for mail order, electronically placed, or over the service counter. Each order requires handling steps other than the actual production of the product.

Payment Requirements
We require pre payment prior to completion of work on new orders or clients who do not have current credit card on file with completed credit card application.

Placing Orders with a BWC Membership
Become a Member and get the most out of BWC. Whether you're just starting out or you're a working professional we offer *free access to workflow software downloads, online tutorials, specials promotions and much more. Also view your orders, invoices, payments and statements online. Get more membership details.

Shipping Policies

BWC provides FREE outgoing ground shipping on all approved Professional Accounts.
We will also ship APO/ FPO packages by USPS and Priority Mail when requested. See the Support page of www.bwc.net for a ground zone shipping map and more information.

BWC and Client Share these shipping cost
BWC has a minimum order/account requirement for free outgoing shipping. Orders less than $32 require $5 handling fee which is added to invoice.
Canvas Wraps, volume mounting orders and other oversized orders will automatically be upgraded to FedEx ground. Next day upgrade is available for $7 plus 26% of your order. For two-day Express add $5 plus 20% of your order cost.
Upgrade FedEx Ground shipping of standard packages to FedEx standard overnight delivery adds 15% to total order. Express overnight morning delivery adds 20% to total value of order. (minimum applies)
Saturday delivery adds $15 plus 20% to total order. Holiday, seasonal loads and weather conditions can affect delivery times and should be considered when selecting all delivery methods.
Client pays shipping cost as follows.
Retail, first time or occasional users are quoted our best rates on fulfillment and shipping of orders placed through client services, BWC Direct Upload or E-Z Pics.com.
Orders less than $32 require a $5 shipping and handling fee.
Drop shipping service is designed for items 11x14 and smaller shipped to a US address. There are no minimum order requirements when using the BWC View catalog in ROES. Invoices are not shipped with these orders and there is no indication that they are shipped from BWC. USPS postage and handling charge is $5.00 per order. You may choose Priority Mail handling for $7.95.
Over sized shipments for boxes larger than 30x40 are considered oversized. Customers who place orders that require specialty crates, or over-sized packaging will receive an e-mail or call with a quote for standard FedEx Ground service plus the cost of any special handling. Oversized shipment service fees range from $10 to $29. Examples of oversized shipping: large canvas wraps, shipping cartons 34x44", 39x49",40x60" or larger.
International shipping, shipping upgrades, rerouting or fulfillment shipping with an alternate address is done through FedEx International and USPS Global Priority mail up to 4lbs. Global Express is used for larger international items. The client will be invoiced at full cost and handling for holiday expedites, or orders that require a specific delivery time.
Returned art, mounting or finishing orders


Doing Business with BWC

Placing Orders without a BWC Membership
You can immediately order with a credit card by sending files through our BWC E-ZPics. You can also send digital files through our FTP Direct Upload or submit your CD's/DVD's via Mail Order. All of these options are easy to use and have different features for your particular needs.

Mail Order
To best serve your mail orders we have forms for Mail Order of Film Processing, Scanning, Film and copy work, and all printing services.
To request any digital output or scanning service by mail, please call 800-445-0264 during normal business hours, to discuss your requirements and file formats before sending in your order.

Send To:
BWC Printmakers
ATTN: Mail Order Services
P.O. Box 832795
Richardson, TX 75083

Delivery Time
BWC strives for consistent on time delivery of orders. There are product service times listed for most all services. BWC is always working to meet or beat the in-house service times. Due to the seasonal nature of the business and special issues that can occur with some orders these time can vary. When promising your customer their orders, please allow for a small window of additional time unless you have placed a rush or a special request with a representative for special handling.

Lab Delivery Time
Orders placed via the United States Postal Service, File Transfer Protocol (FTP), electronically or shipped overnight, must be in the system by 12:00 noon or they will be processed the following *business day. *Our business hours are Mon-Fri (CST), 8:30 AM – 5:30 PM.
Guaranteed Shipping
BWC has always provided fast on time services. When you need to have a specific guaranteed shipping and arrival date of an order, contact your CSR to discuss your service needs. We will verify the scheduling and cost of your rush needs.

Rush Services
Same Day services add 200% for over the counter or expedited shipping. 24 hour service times shipped same day add 100%.
48 hour service times shipped in 24 hours add 50%.
Rush services are based on print service and can be combined but will incur a higher rush charge. Example: 24 hour print service, mounting and finishing coating represents three separate 24 hour services making this a three-day normal service. If this were ordered for a two-day rush each service would be 100% rush. A one-day service would require a 200% rush.
For special projects such as film processing and printing for events, or after hour lab openings contact a representative for a quote and availability.

Shipping Damage
On occasion you might receive an order that has been damaged in the shipping process. Please call immediately so a Customer Service Representative (CSR) can give you instructions that enable a claim to be filed with the carrier. Most carriers require you to return all packaging materials for their inspection. Do not dispose of the damaged packaging prior to calling BWC. We will file the claim with the carrier. BWC will work quickly to correct the damaged content of the order.

Remakes
When there is an error or damage to your order, please call a CSR so the order can be corrected or replaced. All digital orders are held in the system for 30 days. Please provide the order number and only the file numbers of the items that are to be remade when contacting a CSR.
Orders not placed entirely thru FTP must have all materials returned. Return all items. CD's guide prints job bags and paperwork. Please allow us to serve you better as we strive to reduce any remakes. We apologize for you inconveniences in the process of these orders. BWC will treat each remake order as a RUSH and a BWC representative will report to management the issues that caused the remakes to assist in reducing further incidents. Orders returned after 30 days will be considered reorders and billed at price list pricing.

Disclaimer
BWC uses the finest materials and equipment available in the production of your work. We work with individuals and studios to match a look or style that has best represented your prints or services. We always print for the most pleasing skin tone unless you ask us to do otherwise. Photographic materials are greatly improved for longevity and digital printing gives us greater capabilities to match image color. But due to the characteristics of photographic materials it is some times impossible to match prints.
Improperly exposed or balanced negatives or digital images can never meet the standards necessary for professional printing. We will make the best print, however if you want a remake you will be charged. If you have a problem or a difficult situation contacts a CSR at 800-445-0264. They can assist in having your images tested to see what service could provide the best image reproduction and maybe save a re-shoot.

Refunds
BWC makes every effort to remake any product if our client is unsatisfied. If a credit is necessary the original paperwork and a written request should be submitted by writing, email or fax. Our credit department will make the adjustments provided they are reported with in 45 days of receipt of invoice or monthly statement. BWC Membership Policy
BWC maintains an email marketing campaign to communicate with our clients and prospects. Individuals must affirmatively ask to join our membership. This is done by filling out a form and opting-in on the BWC website. We do not sell, rent, loan, trade or lease the addresses on our list to anyone. All email messages sent to this list include an opportunity to unsubscribe or opt-out of receiving future emails. BWC maintains a postal mailing list to communicate with our clients and prospects. We do not sell, rent, loan, trade or lease our list to anyone.

BWC Membership Removal
You can request to be removed from our membership by contacting us via email. You may also request to be removed from our mailing list at the postal address below:
BWC, 745 S. Sherman Street, Richardson, Texas 75081, ATTN: Privacy Policy Officer - Lou George

Customer Service & Management
800-445-0264 (Toll Free)
214-528 4200 (DFW Area metro)
214-521-3757 (Fax)
Switchboard Hours:
8:30 AM - 5:30 PM Mon-Fri (Central Standard Time)
Email: service@bwc.net